Emergency Electrician London
24 Hour Emergency Electricians In SW London
Discover Professional & Certified Emergency Electrician London- Set an appointment-Get the loyal way to hit your Electric trouble right now!
0203 302 6361 GET A QUOTE
Welcome to Building Vision London- Your Emergency Electrician London Partner.
Definitely, we are insured, certified, & professional Emergency Electricians Lidding South West London. We pride ourselves on being your trusted Electricians London on 24/7 emergency needs. Building Vision London all-time stand with dynamic & ultra-latest tools & technologies to handle your electrical project. Whatever your electrical tasks are, our highly efficient & super-experienced electricians London team are always ready to be your side. We've walked the extra mile earning great consumer value by featuring our morality and transparency under strict guidance.
Whether your demand is a residential electrical system or a commercial property rewiring, we'll grant you the best solution with the highest standards.
Why choose US?

Experienced & qualified electricians
Competitive pricing — Fast, reliable service
Customer satisfaction guaranteed
NO JOB TOO BIG—OR TOO SMALL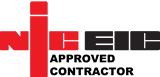 Top Traits Electrician London carry in rare
While you are wondering about the London electrician's preference, "Building Vision London" must be your top choice. Our qualified engineers obtain the highest standards by hooking up top accreditations.
Your electric complicity doesn't matter; our NICEIC-qualified London electricians are experienced & trained enough to ensure the safest solutions ever.
We are what you expect exactly, regardless of homeowners or commercial electricity complexes. We've successfully fixed restaurants, hotels, offices, workshops even industrial units' electric tasks — over SW London.
Moreover, our London electricians are CRB checked. We maintain British standards for quality testing & electrical inspections, confirming you no surprises on the last day.
Building Vision London crap a strong network of linked suppliers like plumbers and builders. Hence, grant us your responsibility; everything will be perfectly arranged; at a fair price.
Qualified Emergency Electrician London
Of course, we realize your electrical emergencies; they can occur at any time. Whatever your Electrical circuits blast, faulty sockets, lights, or fuses or any trouble, just one call. Our Emergency Electricians London will be there in a possible short time. Our qualified team of Emergency Electrician in London are committed to presenting you with efficient electrical repair & services.
No call-out fee; enjoy a fair budget even in emergency calls across central or SW London.
Our qualified team of Emergency Electrician in London are committed to presenting you with efficient electrical repair & services.Electrical Installations and Repairs
What do our Electrical Installations and Repair services include?
London electricians will serve you with fantastic services. Regardless of home or commercial, small or big deal concerns or complete property rewiring, our up-skilled London electrician will figure out & handle any trouble.
Our electricians London features with friendly nature, integrity, and a strict guideline-following manner, which ensures safe & guaranteed quality.
Our electricians London features with friendly nature, integrity, and a strict guideline-following manner, which ensures safe & guaranteed quality.Full electrical installations
Rewiring projects (full or part)
Electrical socket installation
Phone & aerial (coaxial) sockets
Outdoor security garden lighting
Low voltage halogen lighting
Electrical system upgrades
Home Buyers Electrical Report
Breakdowns and maintenance
Electrical Installation Condition Report – EICR
While the concern stands for Emergency Electrician in London, dial our number; - NO CALL-OUT FEES. We're lidding the following SW London areas/cities- Battersea, Barnes, Clapham, Chelsea, Pimlico, Putney, Fulham, Kensington, Wimbledon, & Wandsworth. Our experienced electrician is ready from Putney to be at your site as fast as possible. Why do you delay saving our number?

0203 302 6361 or mobile 07871 647667
A-Z Additional Electrical Work We Do
Remote control lighting & appliances
Complete and partial rewiring
Consumer unit replacements
Earthing ports and bonding
Electrical breakdowns & maintenance
Electrical socket installation
Electrical system upgrades
Emergency 24 hour service
Full electrical installations


Home Buyers Electrical Report
Outdoor security or garden lighting
Portable appliance testing (PAT)
Power shower installations
Rewiring projects (full or part)
Telephone and aerial (coaxial) socket installation
Mains/Low Voltage Halogen lighting
Customers are Awesome. Check what our clients are saying about us.
I recently used Building Vision London for an electrical upgrade in my home and I couldn't be happier with the service I received. The electricians were professional, knowledgeable and completed the job quickly and efficiently.
John Jamieson

Putney, London

Building Vision London is the only company I trust for all my electrical needs. Their team is always reliable and their prices are competitive. I highly recommend them.
Leanne Metcalfe

Chelsea, London

Frequently Asked Questions
Have a question? Or ready to schedule your electrical project?
Contact us today to learn more about our services and to receive a free estimate.
We look forward to serving you.

Are you all set to commence with us?
Being a member of the Master Builders Federation, "Building Vision London" is completely authorized with all industry-efficient organizations.
Safety is our first priority; we only permit our proficient London electrician to serve your property's electrical installations. We are highly floating with extensive valued consumer recommended for granting a great service.
Our team of London electricians, heating engineers & plumbers are insured, certified, & City & Guilds BS7671 Level 3 qualified; also Gas Safe Registered—comparatively industry law.
Hence, no scope for hesitation; we are obviously trustworthy & delegated to Electrician London. Our quick responder team will discuss your details; suggest your flexibility. For more inquiries, call on 0203 302 6361 or 07871 647667';no-obligation quote, or choose email option.
0203 302 6361
GET A QUOTE
No late if there's any fault
Take a wise decision at once; call a London electrician immediately if you observe any electricity fault. Experts like us are always ready for your need. This is due to the risk of a shock or fire, which could cause an
Safety-a legal obligation is vast and crucial for commercial property & tenanted properties landlords. Our professional electrician in London will undertake the repairs, double confirm, and examine your installations; let you stay safe & secure.
Our dedicated Emergency Electrician London team are capable enough to handle multi-site customers, supporting commercial properties-
Offices, Bars, Hotels, Schools, Retail, Restaurants, Embassies, Landlords, Letting Agencies, Care Homes and more.
The service approach of electricians in London
Step 1- Choose your flexible time & date and book an appointment with our electrical engineer.
Step-2- Before the meeting, our electrician will get your touch, discuss, well define your enquiries. Then offer you the accessible option to ensure your appointment.
Step-3- On the appointed date, our electrician London team will reach on time and properly sketch your electrical problem.
Step-4- After finishing the on-site assessment, we perfectly make an estimation and give you a quotation. Count down for your approval.
Step-5-If you authorize it, our electrician in London will commence the project.
Step-6- The most peaceful news is that we serve 1-year standard grantees on labour & materials.