What to do if an Electrical Consumer Unit RCD Trips?
RCD: an acronym for residual current device
An RCD is a safety component installed into a fuse box as a type of breaker. Also referred to as a consumer unit RCD for this reason, they are designed to prevent electric shocks and damage to an appliance in the event of a fault with the current or power supply.
Electrical preventative maintenance of all your domestic and commercial electrical systems, including RCD units, ensures that premises users and homeowners are safe, and not a statistic!
The Healthy & Safety Executive annually receives 1,000 reports of electric shock or electric burns. Around 30 of those are fatal. However, surviving contact with live electricity can leave the victim with permanent and substantial injuries.
One of the most important ways to manage this risk is to have a fully operational 'RCD'. The HSE recommends there is always one for equipment operating at 230 volts or more.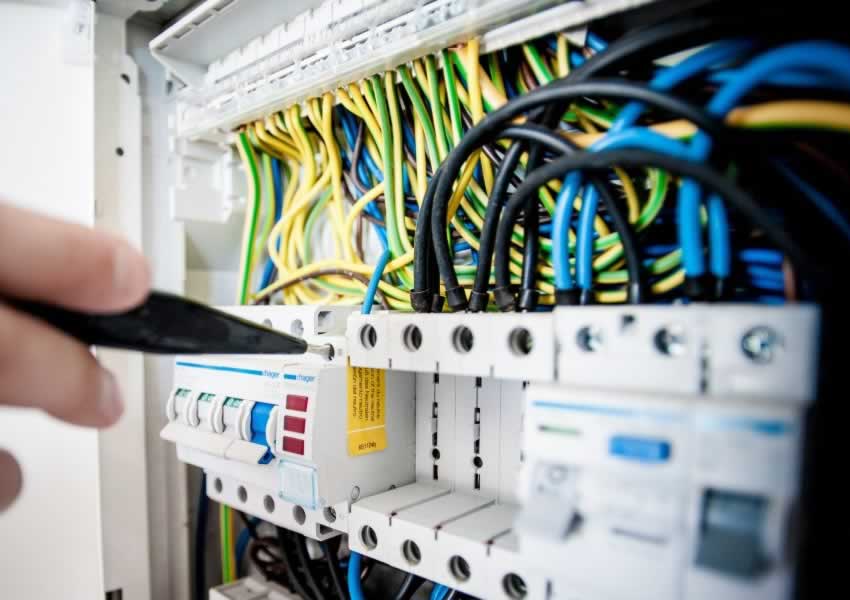 What does an RCD do?
RCD is the abbreviation for 'residual current device'. It's usually fitted within the main electrical switchboard or a socket-outlet. There are also plugs that have an integrated RCD, and RCD adaptors that you can plug-in to sockets.
The RCD's purpose is to detect alterations and anomalies in the return circuit. If something is wrong, it switches off the power, which can be a vital electrocution prevention measure. It can also cut the power if an electrical appliance develops a fault that could make it a fire hazard!
If an electrical appliance or system develops a fault, the electric current can travel beyond its intended route. The current can pass through a conductive surface, making that into a live source of electricity.`
For example, frayed wiring on an old appliance or sticking a knife in a toaster can make them into a dangerous source of electrocution!
In a nutshell, an RCD detects a problem and shuts off the power. This saves lives and avoids serious injury. However, that's only true if it is fully operational! Which is something that needs to be checked frequently?
Reasons for an RCD trip
These important safety devices have varying RCD trip ratings (levels of sensitivity). It is important to use one with no higher rating than 30 milliamps (mA) to keep people safe in buildings.
If you're wondering what to do if an RCD trip occurs, then understanding what sets it off is important. It is possible – but rare – for an RCD trip to be a manufacturing fault in the device if it happens frequently with no discernible cause.
However, an RCD trip is often due to an electrical appliance (that is connected to a socket) developing a fault or becoming damaged. An RCD trip can also occur if there is damage to heating elements in built-in appliances – such as washing machines and dishwashers.
Other causes for an RCD trip include problems with the heating element in ovens or heated towel rails, or something as simple and common as a damaged light fitting.
Some of the more insidious reasons for an RCD trip include an appliance, socket or wiring coming into contact with water or excessive vapor. Moisture and electricity blended are always bad news!
What to do if an RCD trips occurs
An RCD trip – leaving you with interrupted electricity provision – is usually a sign that something is wrong. What should you do and how do you restore the RCD back to work?
The first step is to disconnect all your appliances from the sockets. What if it's a built-in white goods item, like a fridge? There should be a spur switch somewhere to disconnect the power to that appliance.
Then, you should try to turn the RCD back on and restore power. In most cases, the electricity supply will resume.
At this point, turn each appliance back on one by one. When the RCD trip occurs again it helps you to isolate the problem to one specific area or piece of equipment. Remedial action such as replacing or repairing electrical equipment is then possible,
RCDs usually have a test button on them. You should use this regularly to make sure it is still functioning.
Consult Building Vision London's electricians and building service specialists to be sure RCDs are fitted in sufficient numbers, in the right places, and doing their job in keeping building occupants safe.
As the old saying goes "An ounce of prevention is worth a pound of cure" and the other well-worn one "better safe than sorry". When your old fuse box or board lets you own you'll wish you'd had it replaced sooner, with a safer and more reliable new consumer unit. We're here to help. Call us to get our old fuse board checked and a free quote for a modern replacement.
If you need an emergency electrician in London in any of the following SW London Boroughs / areas: Barnes, Battersea, Clapham, Fulham, Kensington & Chelsea, Pimlico, Putney, Wandsworth and Wimbledon, our qualified local electricians can often be with you in under an hour. And, with NO CALL-OUT FEES, why not save our numbers for future use now:
0203 302 6361 or mobile 07871 647667