Emergency -v- Non-Emergency Electrical Services Ultimate Guide
We use electricity in our homes all the time. This means there's always a chance of electricity-related issues. If you think you need an electrician, UK towns and cities are serviced by an abundance of electrician companies. Whether you need to perform a regular check or call an emergency electrician, London-based companies have got you covered.
But when is the right time to contact an electrician, and how can you distinguish an emergency from a non-urgent situation? This article shares the most common reasons to contact electrical contractors, London and beyond.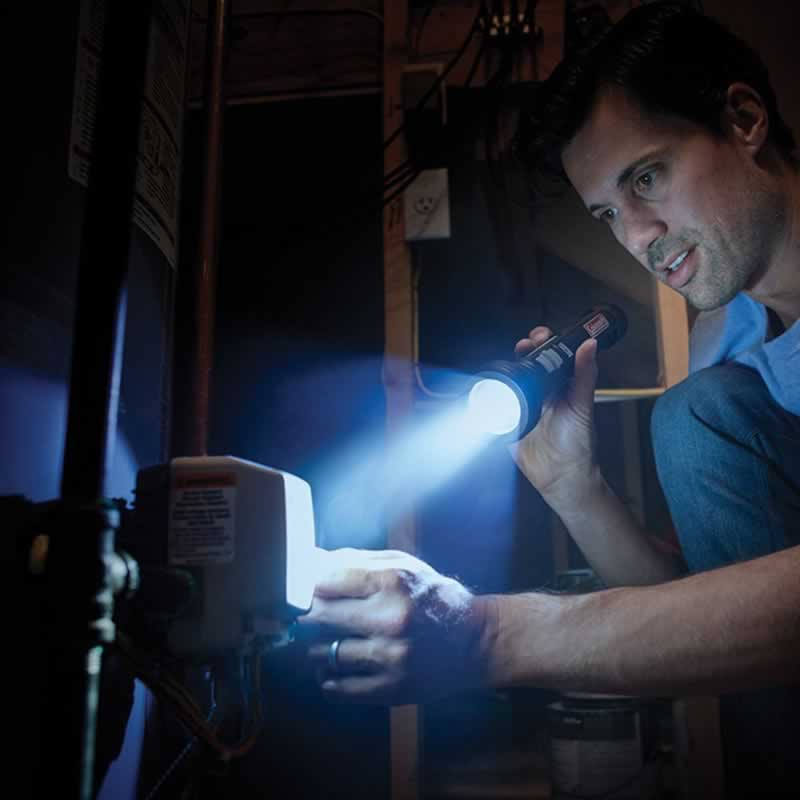 When to Contact Electrician Companies?
There are plenty of reasons to contact an electrician. London is a city that never sleeps, and emergencies can happen anytime. But when do you really need to call an emergency electrician? In truth, all electricity issues should be addressed as soon as possible, but some are an utmost priority. To help you decide, we've made a list of urgent and less urgent situations to reach out to electrical contractors, London-based or not.
Call a 24 Hour Electrician if You Smell Burning Odours
A burnt smell coming from the cords, electrical outlets, appliances, or walls shouldn't be ignored. If you purchased a new device recently, it's normal for an odd smell to be present. But if it lasts for too long, you should contact a 24 7 electrician.
If your device isn't new and you notice a burning odour across the home, investigate the source of the smell before the 24 hr electrician arrives. Also, unplug any appliances that may be connected to it.
Call a 24 hr Electrician for Stained Switches or Outlets
Does a switch or an outlet in your home have black smudges or smoke marks on it? If so, make sure to contact electrical services. London has many quality companies to assist you, such as Building Vision London. Make sure not to use that outlet or switch until an emergency electrician London trusts arrives.
Call a 24 7 Electrician if the Service Panel Turns Hot
It's okay for service panels to get warm, but never too hot. If that's the case, call a 24 hour electrician. London firms will be only too happy to help. Also, any sign of the electric panel changing colour, frayed wiring, or dim lighting may constitute an issue with the wiring system that needs to be addressed immediately.
Call Emergency Electricians for Carbon Monoxide Leaks
Carbon monoxide is a poisonous, invisible, and silent gas. As such, it's among the deadliest electrical emergencies anyone could face. Improperly installed appliances can leak carbon monoxide, putting the lives of everyone inside the home at risk. If you notice physical symptoms, including blurred vision, dizziness, shortness of breath, vomiting, and general weakness, arrange for a carbon monoxide poisoning check.
Also, it's a good idea to have an electrician install a carbon monoxide detector in the home. Remember that whenever you need a 24 hour electrician, London has got you covered.
24 Hour Electrician Should Replace Frequently Tripping Circuit Breakers
Circuit breakers may shut off every now and then. But if this situation repeats too often, emergency electricians can help. There may be a short circuit in the wiring, walls, or outlets. Chances are, more than just your circuit breaker will require repair.
24 7 Electrician Can Assist With Dimming or Flickering Lights
If you notice the lights in your home flicker and change intensity too often, you may be dealing with an overloaded circuit. Hence, it's not advisable to run too many high-voltage devices on one circuit. Make sure to call an electrician London trusts, like the professionals over at Building Vision London.
Other Reasons to Contact Electrician Companies
Emergency situations aren't the only reason to call an electrician. London citizens often neglect some issues that could result in a health hazard. One such situation is using a number of extension cords in a single area. If you lack plugs, it's best to have an electrician install new outlets.
Also, if you use two-prong outlets and live in an older home, it's wise to contact an electrician as adding too many extension cords can lead to a fire.
If an electrical outlet has developed rust or looks as if it has been exposed to moisture, you may want to call an electrician to check for potential issues. Water and electricity are a deadly combination. If any part of your electrical system runs the risk of being exposed to water, you should have the issue inspected.
Finally, if you hear buzzing in the walls that seem to be coming from the wires, it's best to contact the electrical services London has in great numbers.
Types of Electricians
Whenever you need electrical services, London can help. Now that you know which types of issues require electrician attention let's look at which type of electrician you should call.
Electrical Services London – Types of Electricians
The type of electrician you need to call depends on the building involved. Read the description below to find the most suitable electrician for your needs.
Commercial Electricians London
The kind of commercial electricians London trusts mainly work in commercial buildings. First and foremost, commercial electricians operate with public safety in mind. They may be called to install electronic systems, security systems but also solve heating or cooling systems in offices.
Residential Electrician London
A residential electrician performs similar duties as a commercial electrician. London boasts many companies that specialise in both. They maintain, troubleshoot, and upgrade electrical systems in residential homes. The typical issues a residential electrician solves include heating, cooling, and lighting systems. These electricians may work in flats or houses and operate independently or work for the electrical contractors London is packed with.
Industrial Electrician London
An industrial electrician normally works on large-scale projects, including factories, power plants, and similar facilities. They specialise in using large machinery and computer systems, and their work is more complex than residential and commercial electricians. London has a wide selection to choose from.
Other electrician specialities include maintenance, installation, construction, automotive, and marine electricians.
Hiring an Electrician UK
If you're looking for a 24-hour electrician, London is undoubtedly a great place to be. The area has more than enough professionals to meet the population's most urgent needs. But even if you're outside of London and need an electrician, UK has an extensive network of high-quality electrician companies you can rely on.
Hopefully, this article helped you understand the urgent situations that require calling a 24 hr electrician. Ultimately, any unexpected issue with your electrical system shouldn't be neglected. If you need an emergency electrician, London never fails to deliver.
If you need an emergency electrician in London in any of the following SW London Boroughs / areas: Barnes, Battersea, Clapham, Fulham, Kensington & Chelsea, Pimlico, Putney, Wandsworth and Wimbledon, our qualified local electricians can often be with you in under an hour. And, with NO CALL-OUT FEES, why not save our numbers for future use now:
0203 302 6361 or mobile 07871 647667