Bespoke Carpentry & Joinery – London
Putney base Building Vision London provide bespoke carpentry and joinery services in London
Building Vision London work with experienced carpenters and joiners to achieve quality results. If you need high quality woodwork done at your home, it's probably not a good idea to be a DIY carpenter. London homeowners might be better off considering hiring a time-served carpentry contractor that specialises in bespoke joinery and carpentry solutions — everything from custom windows and doors, to staircases, furniture and made-to-measure cabinetry for awkward areas.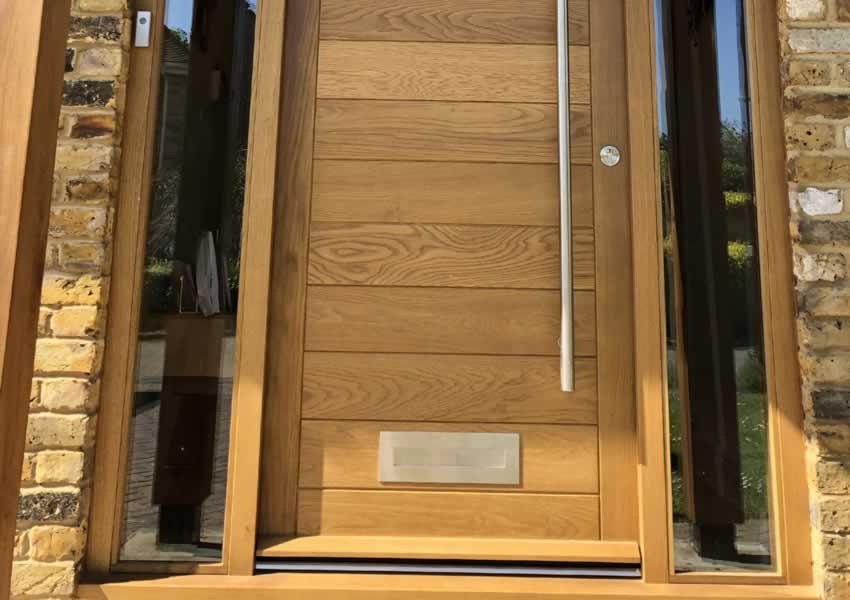 While buying ready-made kitchen cabinets might work for some, bespoke carpentry constitutes professional carpenter work. When you need a wardrobe carpenter or a bathroom carpenter, bespoke carpentry is sometimes the best and only option. But what does that entail, exactly?
Here we'll elaborate on professional carpentry services and talk about what makes a great carpenter. London-based clients should know what type of bespoke carpentry they can expect and how to choose the right carpentry services.
Benefits of Hiring a Bespoke Carpenter London
When it comes to woodwork in your home, made to measure is the preferred choice. But the only way to get fitted furniture is to hire a bespoke carpentry professional.
Carpentry services come in many forms, but if you match your existing and new furniture, you'll need to rely on innovative carpentry solutions. Furthermore, by hiring bespoke carpentry contractors, you'll less likely need to rip out old pieces of cabinetry if they're still in good shape.
There are some significant cost advantages associated with bespoke carpentry. Also, by choosing bespoke carpentry work, you're getting unique results, better functionality, and unbeatable quality.
Types of Bespoke Carpentry – London
Are you looking for experienced carpenters but aren't sure if your project is acceptable? It's not uncommon for clients to wonder if a design they want is part of standard carpentry services. Many carpentry contractors offer bespoke services but don't explain what type of work they do.
Here are the most common types of bespoke carpentry that an experienced carpenter can deliver.
Kitchen Carpenter Services
Many clients are looking for a carpenter for kitchen cabinets. One of the most complicated aspects of any home remodeling project is finding the best kitchen carpenter.
Some kitchens have unusual layouts, and only an experienced carpenter who specialises in cabinetry can make your wishes come true.
Furniture Carpenter Services
There are times when shopping for a dining table from Ikea might not do. Your home requires modern carpentry solutions, which a furniture carpenter can only deliver.
When clients need a custom-made coffee table or dining chairs with the existing table, they call a bespoke carpenter. London residents working from home may need a one-of-a-kind desk. If so, they hire someone who specialises in this type of carpenter work.
Wardrobe Carpenter Services
Along with kitchen carpenter services, wardrobe carpentry requires plenty of skill and creativity. But when do clients need wardrobe carpentry services? London homeowners living in smaller spaces can benefit tremendously from hiring a wardrobe carpenter.
They can transform your tiny bedroom space and maximise storage capacity. These types of professional carpentry services, however, require extensive knowledge and experience.
Bathroom Carpenter Services
Maximising storage space in the bathroom isn't always simple. There needs to be a balance between functionality and aesthetics.
To achieve that, many clients choose to hire an experienced carpenter to focus on the bathroom carpenter work.
Generic bathroom cabinets don't work in every home, and if you want ample storage and custom-made design, look for a bathroom carpenter or bathroom carpentry contractors.
Other Carpentry Services – London
Apart from essential services, carpentry contractors often expand their offers to attract more clients. They might offer roof and framer carpenter work, for example.
Are you looking for an environmentally-friendly carpenter? London homeowners might want to hire someone who uses eco-friendly materials and relies on sustainable carpentry practices.
How to Choose a Bespoke Carpenter – London
Learning about bespoke carpentry and what a carpenter for kitchen cabinets does, for example, means you're one step ahead in terms of choosing the right carpentry services. London residents have many options, but that can often make it more challenging to decide. Therefore, if you're looking for experienced carpenters and aren't sure where to start, here are some tips to keep in mind.
Get the Quotes
If you need a furniture carpenter or a carpenter for kitchen cabinets, be prepared to shop around. After some diligent research, you can single out two or three professional carpentry services and contact them directly. If they're offering high-quality services, they'll be happy to give you an accurate and comprehensive estimate.
The best quote from a bespoke carpentry company will often have two or more pages of valuable information. They'll ask you questions about your project to ensure they can do the best possible job.
Ask About Their Experience
A well-established carpenter or a carpentry company will have their portfolio on their website. If you're looking for experienced carpenters, the easiest way to find out if they have the requisite experience is if they proudly display it.
If you can't find it online, don't hesitate to ask for a portfolio. Perhaps you can even check for their reviews online. While not everything you read will be relevant, you can get a sense of what they're all about if many people have commented on their services.
Talk About the Materials
A great carpenter will discuss the matter of materials when providing a quote. If they don't, broach the subject yourself.
Ask where they get their wood and ask about the production process. This is also the ideal opportunity to discuss what type of wood you'd like to have for your cabinets or furniture.
Avoid Paying Full Amount Upfront
A reliable carpenter will never ask you to pay for the whole project upfront. If they do – it's not a good sign. Insist that they draw the contract up correctly and that the payment plan is what you've previously agreed. You should only pay the total price once the job is done and you're happy with it.
Getting the Most Out of Bespoke Carpentry – London
With bespoke carpentry, it's possible to fully utilise the space in your home. There's no need to compromise, and custom-fitted woodwork looks beautiful when it's professionally made.
If you're planning to build made to measure kitchen cabinets, bathroom storage, or a bigger bed frame, call a bespoke carpenter. London offers plenty of variety, but if you want experience and expertise, call Building Vision London, and we'll make sure you receive the absolute best service in the city.
If you need an experienced local carpenter in Putney or in any of the following SW London Boroughs / areas: Barnes, Battersea, Clapham, Fulham, Kensington & Chelsea, Pimlico, Putney, Wandsworth or Wimbledon Building Vision London can help. Why not give us a call now:
0203 302 6361 or mobile 07871 647667